Pjax is a standalone JavaScript technique that uses ajax (XmlHttpRequest) and pushState() to deliver a fast browsing experience. It allow you to progressively enhance normal links on a page so that clicks result in the linked content being loaded via Ajax and the URL being updated using HTML5 pushState, avoiding a full page load.No more full page reload. No more lots of HTTP request. Whenever the time changes, a full page load has happened. If the time doesn't change, no full page load has occurred.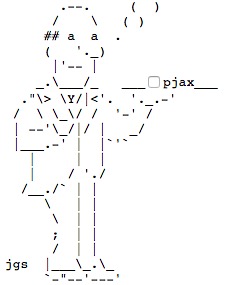 Your WordPress Theme to use pjax module for content part reloading without refreshing a page when you are feeling satisfaction and comfortableness. This kind of effect looks cool. If you are interested, you can see following some articles.
What is pjax and why we should use it? To learn more about how "PJAX" works, click here to review the tutorial. Learning pjax
Pjax jQuery plugin on github.
During theme development I highly recommend running pjax instead of ajax. Check it out at a Pjax WordPress Theme here.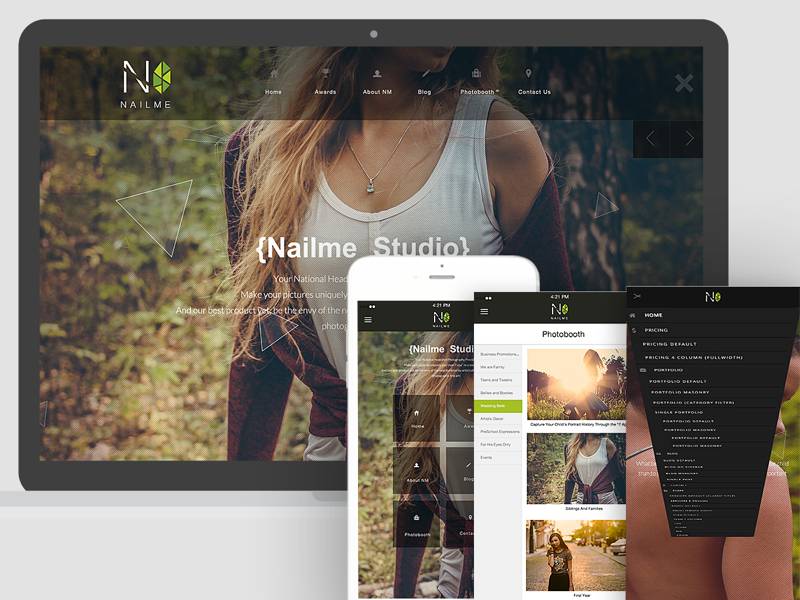 Nailme is a 100% responsive, full screen, and full Pjax wordpress creative portfolio theme that is easy to use some custom layouts. PJAX will load content into a webpage and change the URL without doing a full page refresh, all while keeping the site SEO-friendly. Nailme has 54+ premade layouts for portfolio, blog and homepage. It is fast and easy switching simply by clicking a mouse. Backstage as a whole is able to customize easily. Finally, put a shortcode anywhere you like, even outside of all. Nailme can be used for portfolio, photography, personal website, company or any creative website.
Key Features and Benefits:
- WordPress 4.6 compatible
- Use PJAX to Speed Up Page Loading and Change the URL without Refresh
- Keeping the SEO-friendly
- 100% Responsive & Mobile Ready
- Retina Ready for Blog and Portfolio Pages
- Translation-ready Using Provided PO File
- Animated 3D Flipping Menu with CSS3
- Quickly Choose from Our Premade Layouts and Options with Portfolio/Blog/Slides (Fast and Easy Switching Simply by Clicking a Mouse)
- Filtering Animation, Infinite Scroll and Masonry Support (Fast and Easy Switching Simply by Clicking a Mouse)
- Put a Shortcode Anywhere You Like, Even Outside of Posts and Pages 
- Google Map Integration and 10 Styles Support
- Google Analytics Support 
- Parallax Layers for Sliders
- Support logos & Copyright Information for Your Business or Brand
- Support Setting Body, Heading, Site Title and Tagline Font Styles with Google Fonts
- Category Filter Support using Shuffle for Portfolio
- One Click Demo Install for WordPress Developers
- Homepage, Contact, Blog and Portfolio Page Templates Support
- 500+ Icons in Font Awesome (Include Social Icon)
- 6 Post Formats for Blog – (Standard, Video, Quote, Link, Audio, Gallery)
- 3 Post Formats for Portfolio – (Standard, Video, Gallery)
- 9 Premade Portfolio Layouts for List Pages (You can create up to 54 predefined layouts by changing the options)
- 5 Premade Blog Layouts for List Pages
- 5 Homepage Styles
- 21+ Custom Shortcodes

The Pjax Effect Video Demo:
Live Demo